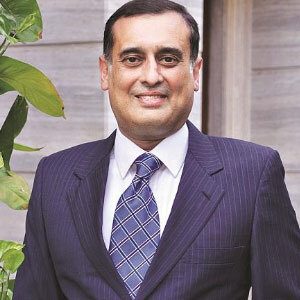 Amit Burman, a renowned name in the Indian FMCG industry, is responsible for Dabur India's foray into the processed foods business with the setting up of Dabur Foods Ltd. It is to Mr Burman's credit that Dabur Real and Hommade are now household names. He is also responsible for driving all business strategy, development and communications at Dabur Foods. He currently serves as the Chairman of Dabur India Limited
He started his career at Dabur's Industrial Engineering Department where he was responsible for the induction of machinery, method improvements, manpower reduction and improving product packaging. He obtained valuable experience at Colgate Palmolive, New York, USA where he worked in the Manufacturing Strategy Department, which operated as the internal consultants to the organization.
Here he was responsible for a study done for the optimized location of Colgate's factories and warehouses. In 1990, he trained at Tishcon Corporation New York, USA where he was responsible for safety of stock and optimum inventories. In 1999, Amit took on the responsibilities as the CEO of Dabur Foods and forayed into the processed foods business with a range of ethnic cooking pastes, chutneys and packaged fruit juices. In 2019, he was appointed as the Chairman of Dabur India Ltd.
Mr Burman serves as a Promoter and Chairman of Lite Bite Foods Private Limited which manages food courts in malls and airports; Director of Burmans Finvest Ltd. and H&B Stores Ltd; Independent Director of Micromax Informatics Limited; Non-Executive Independent Director of PVR Limited; Director of Emedlife.com Ltd., Pasadensa Foods Ltd., QH Talbros Limited and Burman Finvest Limited.
Ultimate Kho Kho is an initiative by Mr Burman to support India's homegrown indigenous sports, Kho Kho. It's a collaboration with the apex body of the sport - Kho Kho Federation of India - to develop Kho Kho's presence through the development of India's first professional Kho Kho League.
Mr Burman holds an MBA degree from the University of Cambridge, an M.Sc. degree in Industrial Engineering from Columbia University, USA and a B.Sc. degree in Industrial Engineering from Lehigh University, Bethlehem, PA, USA.
https://twitter.com/Burman_Amit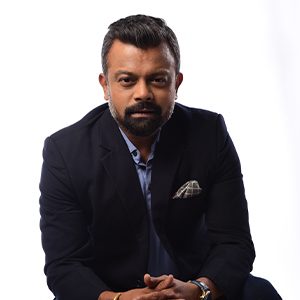 Tenzing Niyogi
Chief Executive Officer
With more than 19 years of experience across Sports Strategy Planning, Broadcasting, Sponsorship, Development of Leagues/Sports IP and Events, Mr Niyogi has led integrated Sports programs with national and local relevance.
As the CEO of Ultimate Kho Kho, he is currently developing India's first professional Kho Kho league to be launched in 2022. In 2017, as the Sports Advisory - Segment Leader, Ernst & Young LLP (EY), Mr Niyogi worked alongside multiple sports leagues, governing bodies, sports rights holders, and investors to help them unlock their revenue growth potential and capitalize on new opportunities. Project Management on sports leagues, facilitating with games developers to drive e-Sports IPs, building Fan Engagement models, working across global clientele on creating Smart Stadium concepts and building sustainable financial models are solutions which Tenzing worked on during his tenure at EY.
An alumnus of Hindu College, Delhi University, upon finishing his Masters's in Sports Management, Mr Niyogi joined Tiger Sports Marketing in 2003, following which he travelled to Oman, Muscat to head significant events initiatives in the Middle East market. On returning to India in 2007, he successfully worked with a leading celebrity management firm, Globosport; subsequently moving to CNBC TV18 where he led the North India market for Sports Sponsorship & Events. By 2012, Tenzing was heading TEN Golf, India's only Golf Channel under the Taj Television banner, leading their Special Events, Marketing & Distribution portfolio as well as working closely with content right holders and media agencies.
https://www.linkedin.com/in/tenzingniyogi/
https://twitter.com/tenzingniyogi